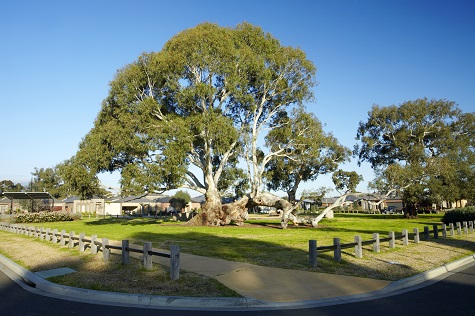 Mernda Villages is entering their 8th year and sales are stronger than ever with Mernda Villages currently selling over 20 lots per month. The first residence moved into Mernda Villages in 2007 and there have been some massive changes since then. The construction of the town centre with Woolworths and 20 speciality shops with plenty of free parking.
One of the stand out features of the shopping centre is the ability to park so close to the shops unlike many larger centres were you need to walk 100's of metres. Free unlimited parking is something of the past in most shopping centres but Mernda Villages managers Stockland believe this is a must for the residence of their master planned community.
Some growth statistics of Mernda Villages a 448m2 lot settled for $210,000 in June 2014 as compared to $132,000 for 448m2 lots settled in June 2006. This represents a $78,000 or 6% p.a. increase in price over eight years. [Source: Stockland CTS]
Mernda Villages boosted a rural lifestyle with all the conveniences required for your family's needs. Lot sizes start at 213m/2 to 800m/2 with Berstan Homes land and home package prices starting at $293k up to $600k. Mernda Villages is 67% sold out and will be sold out by 2020 if current sales are an indication.
Berstan Homes has experienced strong sales in Mernda Villages in 2013-2014 with 15 new home builds completed in 12 months.